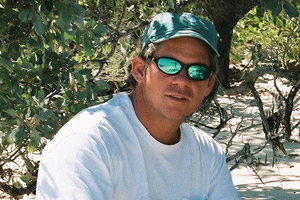 Wallace Marine Services Inc. maintains motor yachts and sport fishing vessels for owner operators that want both the privacy of running their own boat, and a boat professionally maintained as if it had a captain and crew. Additionally, Wallace Marine specializes in electrical work ranging from basic repairs and refits to complete wiring jobs for new boat construction.
Bill has been in the field of mechanics for most of his life. Growing up in a family-owned auto repair shop, Bill learned from a very young age what hard work was all about. After high school he attended Nashville Auto Diesel College where he learned how the world of mechanics worked. Once Bill had a well rounded knowledge of mechanics, he moved around in the mechanical field until he landed in the boating industry.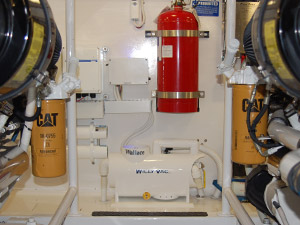 Bill has worked on and excelled in many fields of mechanics including automobiles, race cars, motor homes, over the road trucks, heavy equipment, generators, inboard and outboard motors and now yachts. He has spent the last fifteen years in the marine industry where his passion is. Growing up on the coast of South Carolina, Bill spent his free time on the water riding around exploring uncharted waters, water skiing or just hanging out with friends. Bill says it is only natural that he gravitated to the marine field.
Over the years I have worked on some really nice equipment and I have worked on some not so nice stuff. The one common theme I have noticed, whether it was a race car, piece of heavy equipment or a boat, all the nice stuff was clean. When it got dirty or salty, it got washed. I strive to maintain my client's vessels the same way. If you keep everything clean, you can see potential problems much quicker and address those issues before they become a big problem."
Spending a lot of time working in engine rooms and bilges, Bill has lugged many wet vacs through the small confines of engine room openings and bilges to dump the dirty wash water overboard. Bill began to think that there had to be a better way and soon the Willy Vac®® was born!